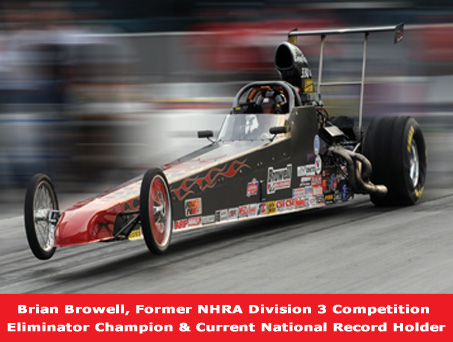 Browell Bellhousing custom builds SFI certified, aluminum and steel bellhousings for all motorsports applications.Each Browell bellhousing is built from select materials, manufactured to each customer's exact specification.
Bellhousings are available in both aluminum and steel models, as well as built to SFI spec 6.1, 6.2 or 6.3.
Browell also offers a full line of accessories to complement their bellhousings. Accessories include clutch coolers, carbon fiber bellhousing vent covers, adjuster covers, debris filters, billet clutch forks, throwout bearings and collars, bellhousing alignment tools and more. Each Browell product has been track tested under extreme conditions, ensuring ultimate performance and reliability.
Browell products are designed and tested by racers for racers. We race what we sell. It's that accountability that has allowed Browell bellhousing to grow and become the choice of both professional and sportsman racers worldwide.